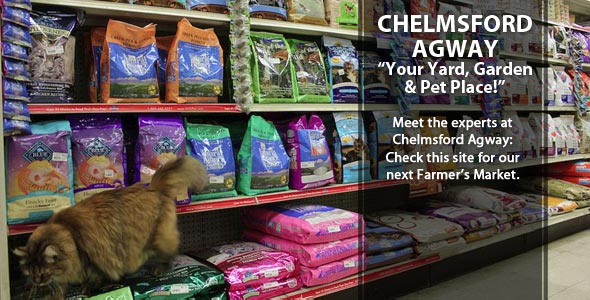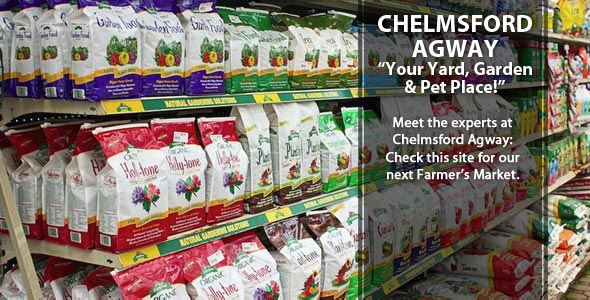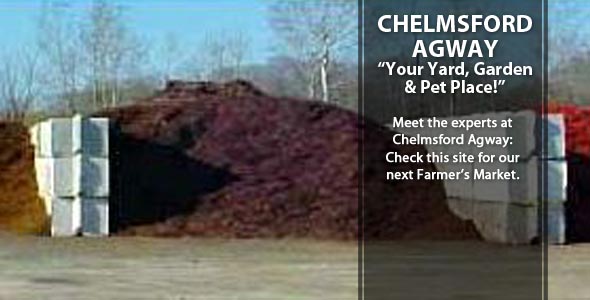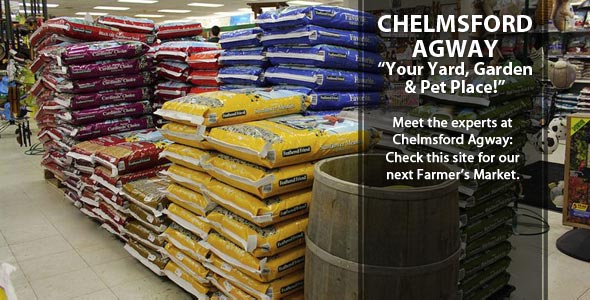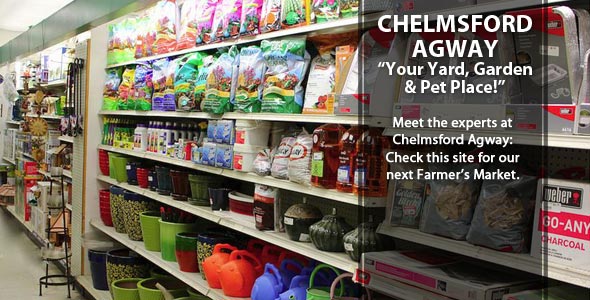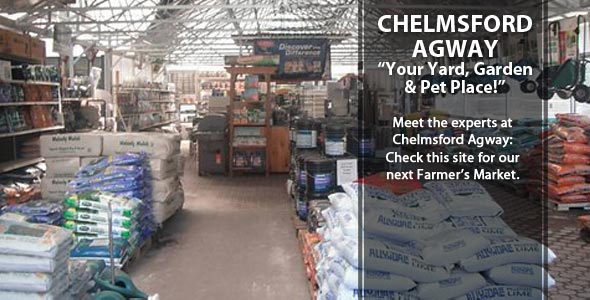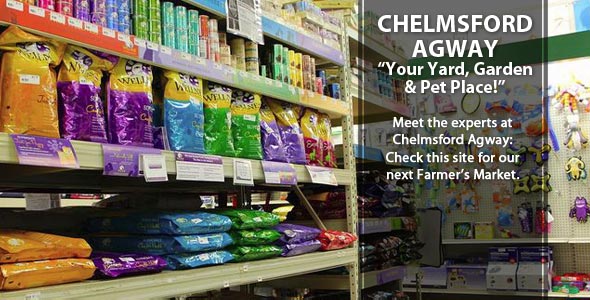 Events
2/01 - 2/28/2017
Peep Peep! Our Spring 2017 Chick Order Form is available online now.
Chelmsford Agway
24 Maple Road
Chelmsford, MA 01824
Phone: 978-256-9991
Mon - Fri: 8:00 am - 6:00 pm
Sat: 8:00 am - 5:00 pm
Sun: 10:00 am - 4:00 pm

Expert Articles & Advice
February 15, 2017
Gardening is an ancient art, hobby and passion, but there is always something new to try.
February 1, 2017
Bird enthusiasts enjoy watching birds eat and bathe in their backyards. Here are some important tips to help maintain healthy wild birds:• Keep feeders free from debris, droppings and old seed that has gotten wet and possibly moldy. Moldy seed can spread sickness and disease.
Special Announcements
How to Attract Birds To Your Yard
One of the best hobbies you can enjoy with your kids, especially when it turns cold outside, is backyard birding. Learning to identify the different species, and understanding their eating habits, can be a lot of fun. Learn more here.