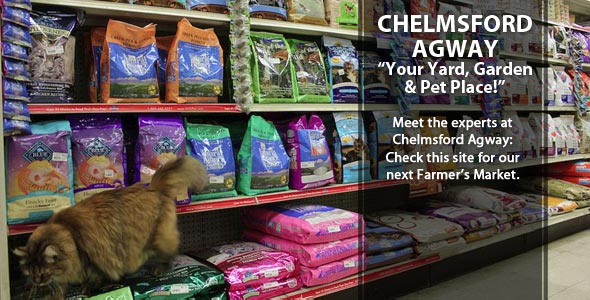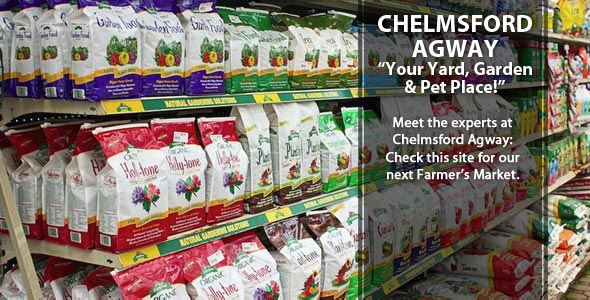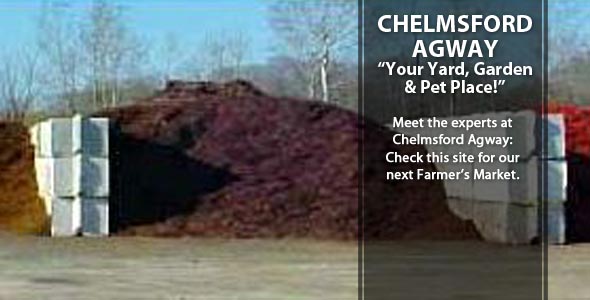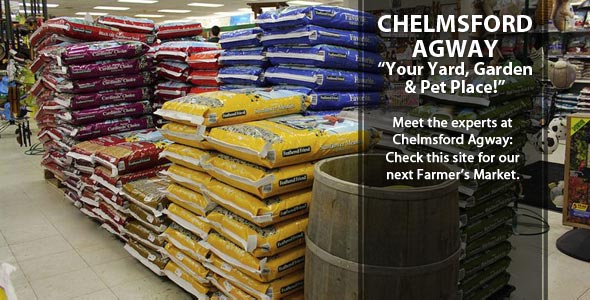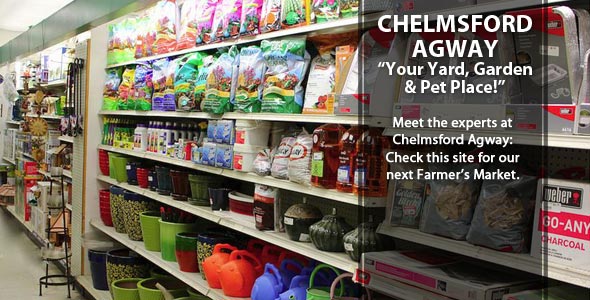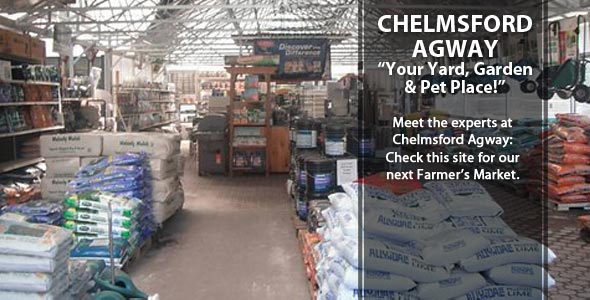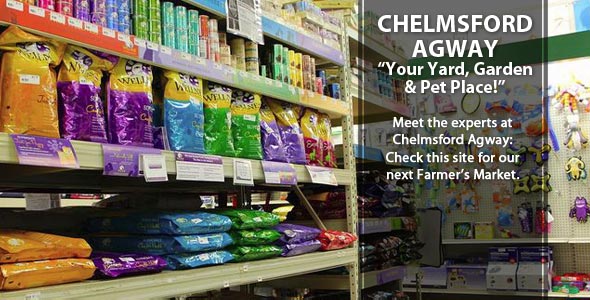 Chelmsford Agway
24 Maple Road
Chelmsford, MA 01824
Phone: 978-256-9991
Mon - Fri: 8:00 am - 6:00 pm
Sat: 8:00 am - 5:00 pm
Sun: 10:00 am - 4:00 pm

Events
Store Events!
Check back regularly for updated event information!
Special Offers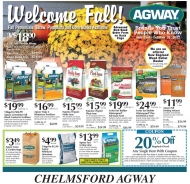 Click here to check out our current sales flyer! Sale ends 10/31/17.
Valid 10/05 - 10/31/2017
Expert Articles & Advice
October 15, 2017
Every pet owner wants to give their cats, dogs, birds, fish and other pets a safe, happy home, but our homes are filled with many more hazards than most pet owners realize. Fortunately, it is easy to take steps to minimize any risks and keep pets safe.
October 1, 2017
Every good gardener knows that there is a season for everything. The best gardeners know how to make each season count. What if I told you that cleaning up your garden will help prepare you for spring in more ways than you ever imagined?
Special Announcements
When it comes to taking care of your lawn, fall presents one of the best opportunities throughout the year. First, the fall fertilizer application is the most important feeding you can give your lawn to help it withstand winter and prepare it for next spring. Learn more here.