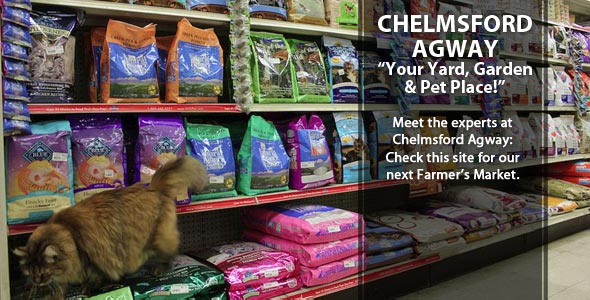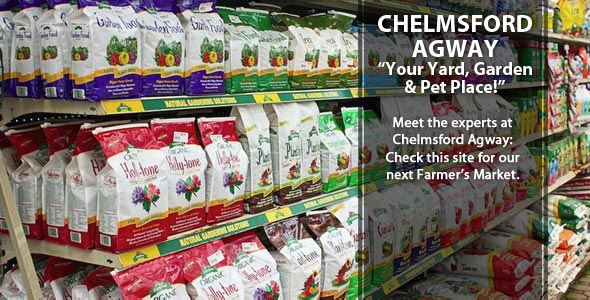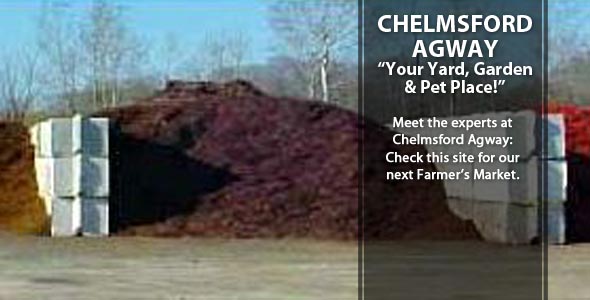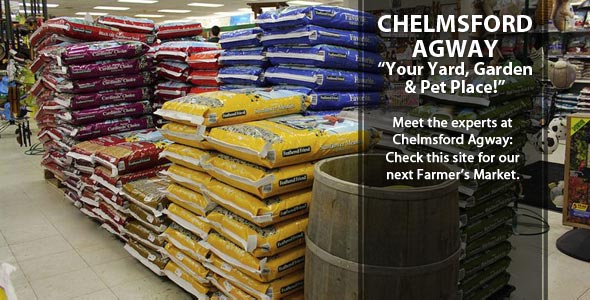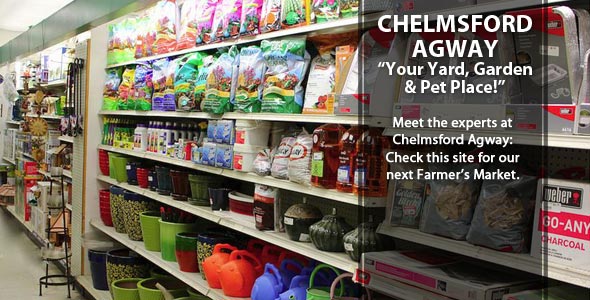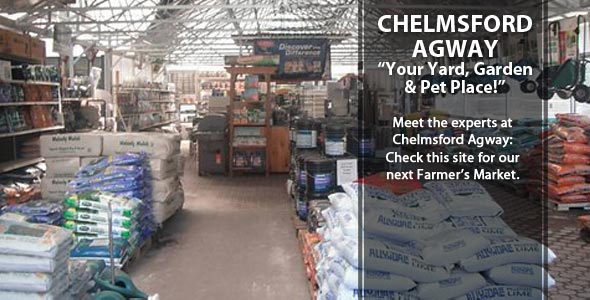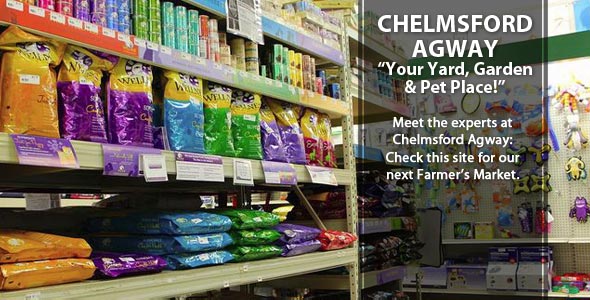 Chelmsford Agway
24 Maple Road
Chelmsford, MA 01824
Phone: 978-256-9991
Mon - Fri: 8:00 am - 6:00 pm
Sat: 8:00 am - 5:00 pm
Sun: 10:00 am - 4:00 pm

Events
Store Events!
Check back regularly for updated event information!
Special Offers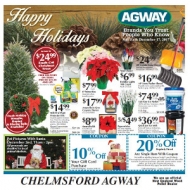 Happy Holidays from Chelmsford Agway!
Valid 11/30 - 12/17/2017
Expert Articles & Advice
December 1, 2017
Plants are popular holiday gifts that recipients can enjoy long after festive feasts are eaten, glittery decorations are packed away and joyous carols are silent.
November 15, 2017
With fewer daylight hours and longer cold nights, natural food sources needed for energy to keep warm are scarce. Water supplies can be frozen or snow covered.
Special Announcements
Whether you live in a new or old residence, there's a good chance you'll encounter a mouse at some point in time. Instead of spending hundreds of dollars on a professional exterminator, first take a trip to your local independent home improvement retailer, where you'll find an array of pest control products and some helpful advice to serve up an eviction notice of your own. Learn more here.